Avocado fruit is extracted from avocado trees which were earlier found in the regions of Mexico and Central America and are now being cultivated in different parts of the world on a large scale basis, thanks to their growing popularity. The oil squeezed from avocado fruit is found to have very high nutritional value. They are considered to be as healthy as olive or almond oil, but they are on the expensive side when compared to other oils.
Avocado oil is available in two forms – organic (pure) processed by natural methods and inorganic oil extracted using chemical methods. Organic oil which is extracted from the first press of the fruit is considered as extremely healthy. They are found to stay fresh for a long time and hence can be stored for longer periods.
[wp_ad_camp_1]
Cold pressed avocado oil finds themselves an active ingredient in many cosmetic skin care or hair care products. They have one of the best moisturizing ability among all oils and that is exactly why they are used in many of those famous cosmetic products.
It is assumed that one third of avocado fruits are processed for extracting oil. These oil are used mainly along with soaps and other skin care cosmetic products.Now since we know the types and properties of avocado oil, let's move on to the benefits of using cold pressed avocado oil for skin.
1. Smoothening of Skin
The benefits of cold pressed avocado oil depends a whole lot on the presence of healthy monounsaturated fatty acids and Vitamin E. You can apply the oil directly to your skin or through consuming avocado oil rich foods.
They are found to be effective in smoothening up the skin stature thereby maintaining a silky skin tone. It is the high level of Vitamin E that prevents the skin from inflammations and itchiness thereby helping skin to maintain its health and softness.
The antioxidants present in the oil is also found to be capable of soothing even sunburned skin. Research works have proved that they are effective against skin related diseases like eczema.
2. As a Moisturizer
These days we have so many types of skin moisturizers to choose from, but many of them have chemical compounds in large number. When it comes to skin treatments, it is always safe to use natural products likewise natural moisturizers seem to show much better results with very little or no side effects.
Avocado oil is capable of penetrating deep into the skin unlike other oils and this helps in achieving quicker results. This helps in making skin soft and hydrated. One of the amazing property of avocado oil is their humectancy, which prevents the skin from drying out that allows the skin to be on hydrated mode for longer period.
Even though they works fine in almost all kind of skins, those with dry skin is likely to gain better results. Cold Pressed avocado oil with its pure nature is also capable of keeping the skin fresh and clean from contaminated particles.
3. For Acne Treatment
Acne is considered as one of the most disturbing skin conditions especially on teenagers, though not many treatment measures are found to be effective avocado oil seems to work well in preventing the effects of acne. Mainly there are 3 ways through which they can influence acne related issues. 1. nutritionally, 2.topical treatment for acne problems, 3. as moisturizer.
There massive penetrative power helps them to work the skin from deep thereby killing off dead cells. This helps in removing the oil content and unclogging the pores. Once the pores are removed, cold pressed avocado oil is found to limit the inflammations caused by sebaceous gland which produces sebum oil that causes itchy pimples. They are also capable of promoting skin tone and keep them fresh and clean.
4. Anti Aging Product
This is an amazing property of avocado that many of the people doesn't know. But research works have proved that avocado oil has very high anti aging properties capable of providing protection against free radicals. They works penetrating deep into the skin cells and allowing them to function correctly even while they are getting attacked by free radicals.
Did you know – An Avocado has more Potassium than a Banana?
Mitochondria present in the cells produces most of the cells energy from nutrients. But at times they can lead to the formation of unstable chemicals which may affect the performance of both mitochondria and other cell components.
Avocado oil works its magic right here by reversing this process and thereby letting the mitochondria to produce energy even when they are being attacked by free radicals.
5. As a Sunscreen
When it comes to maintaining skin color nobody will be ready to take any chances. This is exactly why sunscreen lotions and creams get good business compared to other cosmetic oils. Some natural oils are found to act as effective sunscreens and avocado oil is one among them.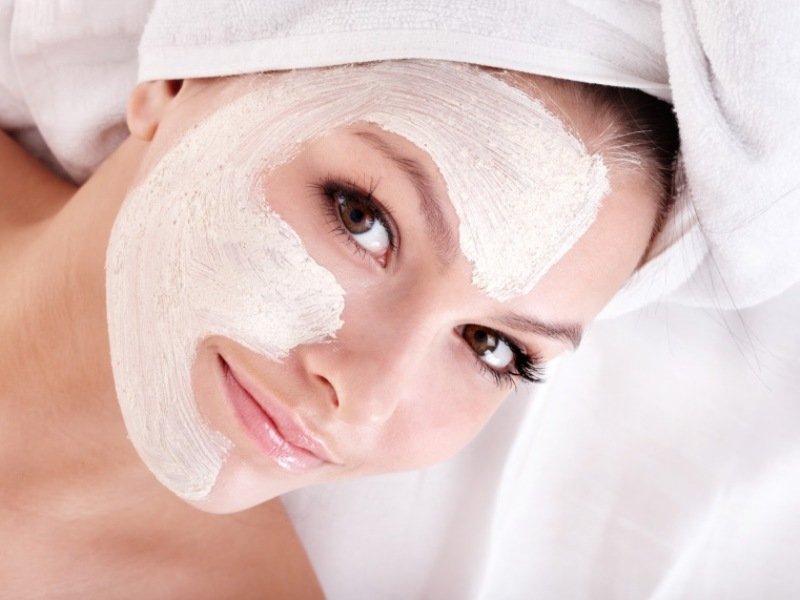 They are much better compared to artificial products. It is assumed that natural oils are rich in sun protection factor that prevents the skin from darkening. They have a very high proportion of good mono-saturated fats and it is them that forms a protective layer all over the skin to protect them from getting exposed to sun.
Source: goodhealthacademy.com